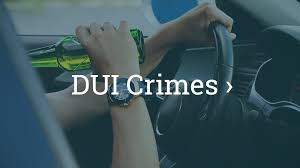 Finding the Best DUI Lawyer in Orlando
Aug. 10, 2017
A DUI Conviction in Florida Can Have Lasting Impacts
Being arrested for a drunk driving/DUI offense can be a life-altering event. A Florida DUI conviction can result in a number of consequences, from a driver's license suspension and ignition interlock device to jail time and harsh fines. Because a DUI arrest is not something that you should take lightly, it is important for you to consider consulting with an attorney. But finding the best DUI attorney can mean the difference between a conviction and having your charges reduced or dismissed.
Orlando DUI Attorney
Our Orlando DUI Attorney has the proven track record to be considered a top DUI Attorney in Central Florida. He is well respected by his peers and is not afraid to go head-to-head with the government. When looking for the best DUI lawyer to handle your case, some of the things you should be looking for include:
​How much attention will my case receive? ​Our Orlando DUI lawyer, Michael Zmijewski is known for providing his clients with personal attention. He provides each and everyone of his clients with his personal cell phone number to ensure that he is available to answer all of their important questions.

​Does this DUI lawyer have Proven Results? ​A lot of attorneys will tell you about how great they are, but proven results speak volumes. Our Orlando DUI law firm is honored to represent many of our former client's friends, family members, and co-workers. Take a look at our Testimonials to see for yourself. We also have a 5-Star Rating on Facebook and a 4.9-Star Rating on Google.

​​What kind of Experience does this DUI Attorney have? ​Orlando DUI Attorney Michael Zmijewski has over 15-years of criminal law experience in the State of Florida. He is a former DUI Prosecutor who from 2002 - 2004 prosecuted thousands of DUI cases from intake through trial on behalf of the State of Florida. This unique experience of knowing how the State prepares their DUI cases has proven to benefit his DUI clients since he entered private practice in 2004.

Who will handle my case? ​With many criminal law firms, you initially meet with the Senior Attorney, but end up with some junior lawyer or legal intern doing all of the work on your case. At the Z Law Firm, you will meet with Michael Zmijewski and he will handle each and every aspect of your case.
Call to Speak with an Experienced Orlando DUI LawyerIf you or a loved one has been arrested for DUI and you are looking for the best DUI Lawyer in Orlando to handle your case, call us today to schedule your free and confidential case review. Our Orlando DUI Lawyer will review your case, answer your questions, and advise you how he will use his experience to fight for you.